Hypnosis & Past Life & Present Life Regression Therapy
Goal Setting & Goal Accomplishment.
Grow Your Business 10x Speed
Time Management
Stress Management
Pain Management
Deal With Stage Fears & Improvise Your Confidence Level.
Hypnosis is a state of human consciousness involving focused attention and peripheral awareness and an enhanced capacity to respond to suggestion. During hypnosis, a person is said to have heightened focus and concentration. The person can concentrate intensity on specific thought on memory while blocking out source of distraction
Past and Present Life Regression
Past and present life regression is a technique that user hypnosis to recover that practitioner believe our memories of past lives or ink radiation past life. Past lives or inclination past life regression is a typically undertaken either in pursuit of spiritual experience or in a psychotherapist setting the technique used during past life regression involve the subject answering a series of questions while it's not to reveal identity and event of alleged past lives, A method similar to that used in a recover memory therapy and one that similarly misrepresents memory as a faithful records of a previous event rather than constructed set of recollection.
Hypnotherapy
Hypnotherapy is an educational and communicative process mind and the unconscious mind collectively agree. This is achieved by by-passing the critical faculty of the mind and establishing a pathway for 'Selective' thinking.
In a true hypnotic state, you are not really 'Thinking' in the traditional sense, you will actually be 'Experiencing' without questioning and importantly without critical judgement or analysis. In essence, you are giving yourself permission to effect change at a core level some clients report hypnotherapy as feeling like your are 'Tapping' into your 'Higher Self'.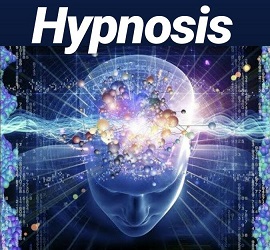 What Is Hypnotherapy
It is important to remember that your experience will be just that. Your very own, personal experience. Hypnotherapy is very misunderstood. Many people believe that Hypnosis/Hypnotherapy is 'relinquishing' control' or 'giving over their mind' to someone else, when in fact, nothing could be further from the truth.
Pain Relief (Both Physical and Emotional)
Chronic Pain
Ego strengthening and Confidence Building
Cessation of Smoking/Stop Smoking
Weight Loss
Body Shaping
Memory Retention
Effective Learning and Studying
Anxiety and Nervousness
Relaxation and Stress Management
Addiction
Digestive Issues
Sexual Dysfunction
Fear
Phobia
Performance Enhancement
Gambling
Per Operatively (Before an Operation or Prior to a visit to the Dentist)
Insomnia/Sleep Disturbance
Identity clarification
Bullying-Mean Girl Syndrome
Autoimmune Disease
Analgesic
Sedation
Homeostatic or regulatory
Immune enhancing
Anti-inflammatory and anti allergic
Hastens the motor recovery
---